Blog
Read all our scuba diving related posts.
What to expect when you train with Aquatic World
Posted on: 21 Mar 2015 at 20:33 by TimC, in Training - Comment: .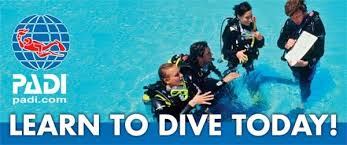 By: Jim Novak, Aquatic World Training Director
"Train with Aquatic World...what to expect, what not to expect and how to prepare makes all the difference."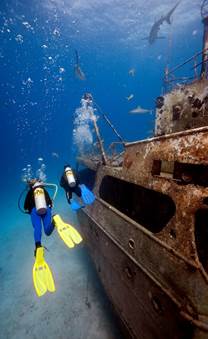 What are some of the things that run through your mind the first time you do something? Excitement, anxiety, worry? I find being informed about what to expect, what not to expect and how to prepare makes all the difference. Why go into an adventure with anxiety and worry when you can go in riding a wave of excitement!
Aquatic World has opened up a new treasure chest of local diving opportunities by developing our Shipwreck Preservation and Research Group (SPRG). Are you ready for this adventure? I find it fascinating to dive on a wreck underwater and witness a piece of history frozen in time.
Are you prepared for this adventure? How's your buoyancy? Can you descend in a controlled manner and hover over an object without disrupting the bottom or touching the object? To dive on wrecks or any sensitive object you need excellent buoyancy control. Our PADI Peak Performance Buoyancy course is designed to help you develop this critical skill.

What about your navigation skills? Your confidence in deep water? Not sure, well we have a solution for that as well, like our PADI Advanced Open Water course or our Navigation and Deep Specialties course.
Any idea how to assess a wreck? How to avoid hazards associated with a wreck? Guess what, we offer a PADI course for that as well, our Wreck Specialty course.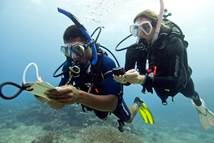 Now is the time to remove those worries and anxiety so you can participate and enjoy this new adventure with Aquatic World. Check out our training opportunities on our web site and come by to see us about continuing your adventure today!