About us
Your Central New York Dive and Travel Professionals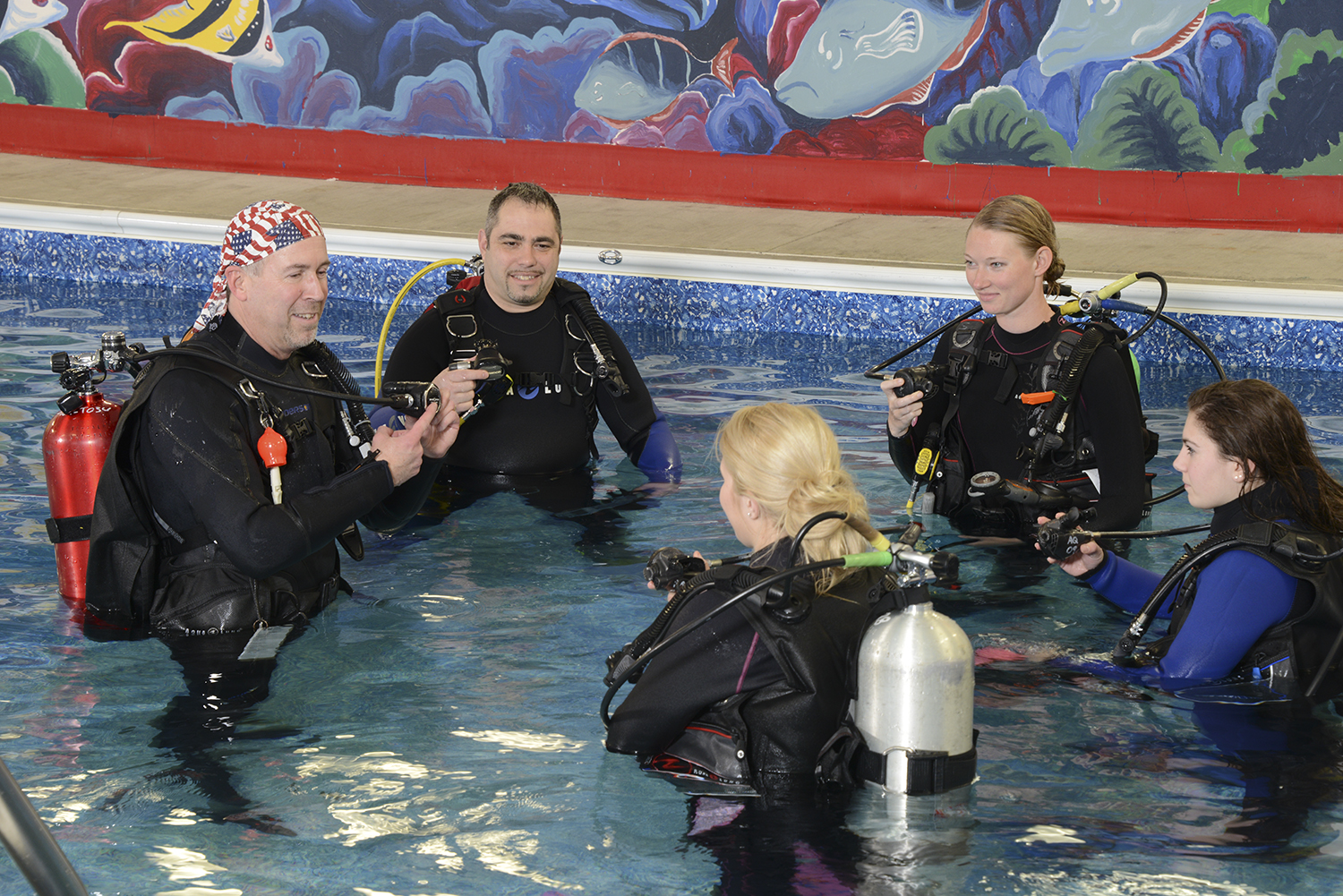 Aquatic World has been training divers for over 40 years. Our experienced staff can provide you all levels of assistance from getting your PADI Open Water Dive Certification all the way to Master Scuba Diver or Divemaster and Assistant Instructor. We're the only CNY Dive Center which has its own on site pool for your training convenience. We offer a full line of dive equipment from major manufacturers and can also help you plan your dream diving trips or vacations. Stop by and see how we can enhance your dive experience.
What makes aquatic world stand out?
A full range of PADI Courses
Gear from major manufacturers
A Customer Loyalty Program
Service by factory trained techs
An onsite pool for training/customer use
Flexible training options
Discounts for families
Group dive travel to exotic locations
Never miss a dive guarantee
Air and Nitrox fills
Advice on selection and use of gear
"Rent to Own" program
A staff that wants to work with you and not pressure you into a gear purchase
Aquatic World Training
Aquatic World Instructors provide the best in diver training. PADI (Professional Association of Diving Instructors) is the largest training agency offered world-wide. All levels of instruction are available. With your PADI diver certification your certification card will be accepted in more countries than your American Express Card.
Aquatic World Instructors serve our divers with continuing education. Our divers may choose from PADI's Advanced Open Water, Rescue Diver, Dive Master, Underwater Photography, Wreck Diver, Deep Diver, and Night Diver. Enjoy yourself while sharpening your skills or choose a path to Master Scuba Diver or a certified PADI Instructor. Through PADI Instructor network Aquatic World can provide training for all of PADI diver certifications.
Dive Travel can be a fantasy or a nightmare, particularly if you pick the wrong travel service. Aquatic World researches all the locations we take groups to by visiting the location first. Unless we find great diving, accomodations and food, we won't take you there. We take care of all the planning from A to Z. You can feel sure your travel plans are in the hands of experts. Visit the Caribbean or the Pacific - you won't even have to worry about the details. Ask our travel customers about our service.
Unlike the high pressure sales stores, Aquatic World keeps the customer's needs as our primary concern. We are proud to offer the dive industries premier line of equipment from Aqua Lung, Suunto, Bare, Oceanic, Sherwood, Henderson, DUI, and Zeagle. Aquatic World does more than sell the gear you need: we also keep that gear in new condition with our expert staff.
Aquatic World has become the standard in Central New York for quality training, quality equipment and dive travel planning at reasonable prices. You could let Aquatic World be your New York diving expert... or you could pay more and get less.
OUR PROFESSIONAL STAFF