Blog
Read all our scuba diving related posts.
Oceanic Omega 3 DVT Regulator
Posted on: 17 Mar 2015 at 17:31 by TimC, in Service - Comment: .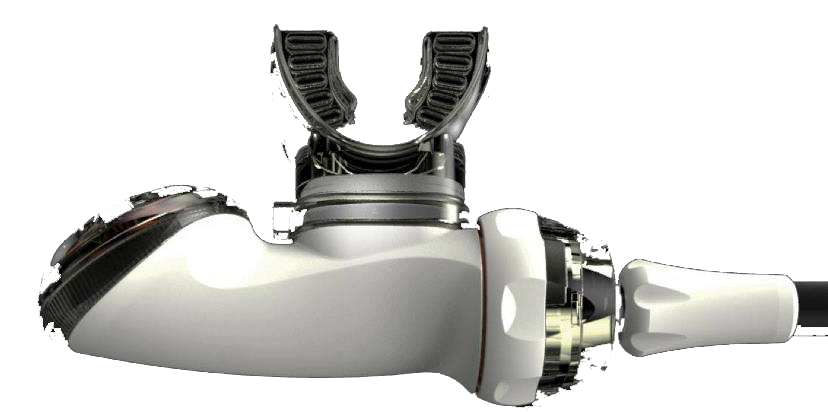 The new cold forged, over balanced diaphragm FDXi First Stage comes with DVT and is environmentally sealed. The in-line design limits the pressure loss inherent in "L" type first stage designs making the FDXi more efficient and lighter due to its compact form.

The FDXi offers a balanced diaphragm. The balanced diaphragm, first stage regulator is inherently environmentally sealed. The benefit of this type of first stage design is that none of the delicate internal parts are exposed to contaminants such as salt, sand, chlorine or pool acids. These environmental contaminants can cause corrosion and mineral deposits to form on the internal mechanism deteriorating regulator performance.
"A Balanced Diaphragm First Stage Regulator requires less maintenance then regulators that allow contaminates to enter the internal mechanism."
The FDXi features DVT (Dry Valve Technology). DVT takes keeping the internal components clean of contaminates, to the next level. DVT is an innovative design that keeps moisture and contaminants out of the first stage, even if you forget to put the dust cap on. Have you ever wondered why they call it a "dust cap" and not a water cap? DVT eliminates the possibility of moisture entering the first stage with a simple, yet ingenious design. No hassle, no worries. What about performance? DVT doesn't impact first stage performance even at 198' (60 meters) with just 200 psi (14 bars) in your tank. The result is an end to flooded regulators! Oceanic's exclusive DVT is designed to automatically eliminate moisture intrusion and contaminants from entering your breathing system.
"This means internal components remain corrosion and bacteria free. Amazing, simple, patented, and by the way, DVT is only available on Oceanic Regulators."
In addition, the FDXi First Stage Regulator has a secondary diaphragm to completely seal off the main spring cavity. A sealed balanced diaphragm design; ENVIRO Kit and patented DRT (Dry Regulator Technology) isolate the main spring cavities internal components from the environment. It also means the FDXi is excellent for diving in waters filled with contaminants or sediment (it won't corrode).
First Stage has four low pressure (LP) and two high pressure (HP) ports. The regulators angled ports provide ideal hose routing and improved flow rate over standard right-angle first stages.

The Omega3 Second Stage is a pneumatically balanced servo-assisted valve. It works in the same way as power steering on your car, it's all about compensation. Prior to diving, when you pressurize the regulator, you hear a 'swooshing' sound of streaming air. The system is then activated. On inhalation, the forces from the inhalation diaphragm easily overcome the light forces to crack open or 'tilt' the servo-valve and in turn evacuate all inner volumes. The regulators bladder-valve then collapses and in turn lets an amount of gas out, corresponding to the actual demand.
"This technology ensures that the lightest possible effort can result in an almost limitless amount of gas on inhalation."

The Omega3 / FDXi has an in-line ball swivel, 3/8" threaded MAXFLEX 30" (76.2cm) hose and a super-comfortable orthodontic mouth piece all to reduce jaw fatigue and provide superior comfort.

The Omega3 / FDXi combination is everything you need for a sublime breathing experience at any depth. The regulator will perform with reliability, consistency and comfort and makes taking your favorite regulator literally anywhere, that much easier. The regulator weighs 26.7oz (757g) without the hose, is NITROX compatible up to 40% Out-of-the-Box.